Real Coaching Success has a range of resources to help coaches experience success in their coaching.  All the resources below have been created and provided by experienced coaches.  Look around and find the resources you want to take advantage of.
"Nathan and Dianne's experience and heart will help coaches experience real success."
- Sharon Birkman, President and CEO, Birkman International
---
What is Real Coaching Success?
You believe every person has tremendous potential. That's why you're interested in helping others move forward. But do you believe in reaching your own full potential as a coach?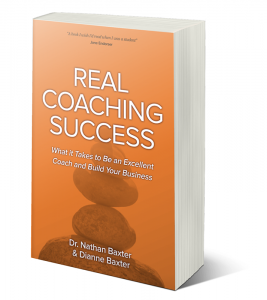 Whether you're interested in becoming a coach, have been coaching and want to reach the next level, or want to be more effective in your mentoring relationships, Nathan and Dianne's three decades of experience will not only define Real Coaching Success, but help you reach it.
---
"Dianne and Nathan have been, and continue to be, a life-changing force. If you're serious about moving your story forward as a coach, this book is your next chapter."
- Keil Cadieux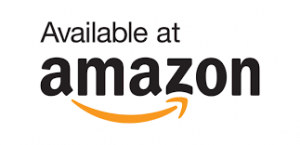 Free Coaching ResourcesTraining Resources for Coaches

---
Free Coaching Resources
Real Coaching Success Newsletter (sign up here)



One of the core values of Real Coaching Success is "we believe that coaches need to spend time together and learn from one another."  The newsletter is designed to help keep the Real Coaching Success family connected, encouraged, and informed about the coaching resources we offer.
Articles related to Coaching


Think.Coach.Pray. (sign up here)



This resource is a weekly email written by Dr. Baxter to encourage and challenge coaches in their thinking and in their practice.  Each Weekly Coaching Challenge is based on a scripture from one of Dr. Baxter's daily morning devotions and is distinctively written from a Christian and biblical perspective.
Real Coaching Success Podcast (Coming 2020)
This future resource will be a series of conversations with Dr. Baxter and his wife, Dianne.  The idea behind the podcast is to address the every day challenges that coaches face.  Both of these veteran coaches have experienced all the ups and down that go with a coaching business and they look forward to offering practical insights and solutions.
Training Resources for Coaches
Self Guided Learning Courses (Fall 2020)



Coaching Basic Training



Coaching? Counseling? What's the difference?
Creating your Coaching Model
The three parts of every coaching session.

Coaching Skills Training



How to take good notes and use them in your coaching.
Tips for developing your active listening skills.
Best practices for excellence in your coaching.

Coaching Tools Training



How to use the LSLO Life Map Tool
How to use the Story exercise
Using the Birkman® assessment in Coaching

Coaching Business Building



How to find clients using a sales funnel.
How to set your coaching fees and collect them.
How to launch your coaching business.
Real Coaching Success Certification (2020)



Part 1: Coaching 101 – Self Guided Learning Courses
Part 2: Coaching 201 – Training on using the Birkman® assessment coaching tool
Part 3: Coaching 301 – Practice Clients
Part 4: Certificate and Business Launch
Birkman® assessments for your Coaching Clients



We are able to supply your coaching business with Birkman® assessments.  If this is something that you are interested in then contact becky@realcoachingsuccess.com.