"Nathan and Dianne's experience and heart will help coaches experience real success." — Sharon Birkman, President and CEO, Birkman International
What is Real Coaching Success?
You believe every person has tremendous potential. That's why you're interested in helping
others move forward. But do you believe in reaching your own full potential as a coach?
Whether you're interested in becoming a coach, have been coaching and want to reach the next level, or want to be more effective in your mentoring relationships, Nathan and Dianne's three decades of experience will not only define Real Coaching Success, but help you reach it.
"Dianne and Nathan have been, and continue to be, a life-changing force. If you're serious about moving your story forward as a coach, this book is your next chapter." —Keil Cadieux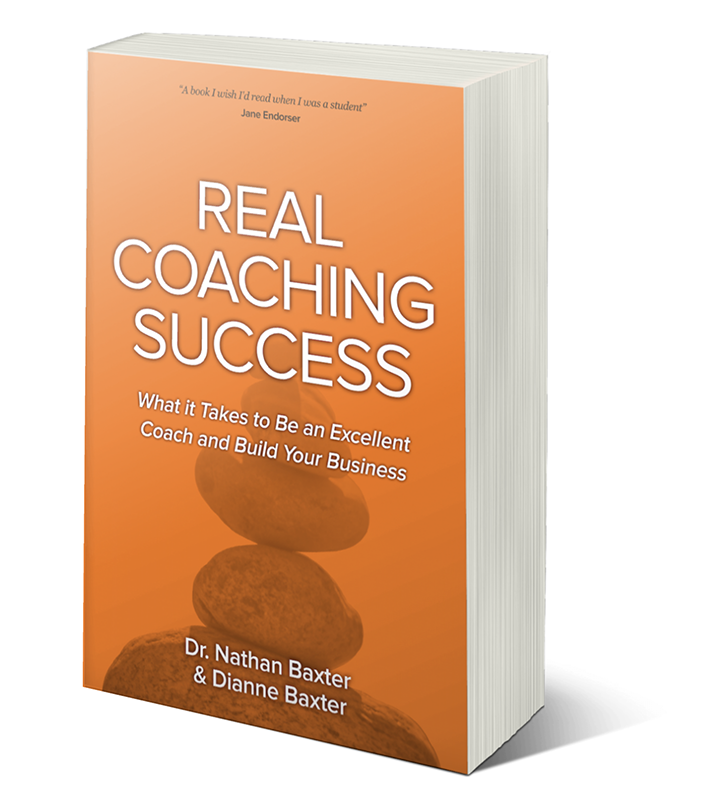 Available on Amazon: https://www.amazon.com/dp/B08KRKXM7D